This

case study

outlines my time working with the globally recognised brand eBay to help

design

and

deliver

a wide range of

digital marketing campaigns

. Understanding their brand, their users, and their goals to deliver on-site assets within very tight deadlines. Often aiming to advise on the best course of action for given campaigns in order to maximise on-site effectiveness and engage users, without impeding the user journey. The discussion throughout this case study is highlighted further by the corona-riddled world we are adapting to. Thus, it's important to understand the surrounding context as all of the campaign projects discussed below were completed during this pandemic period.
​​
eBay is the world's largest online marketplace. It's a product we all know and a brand we all recognise. We know why we use it and we know why we don't use it. Their branding is comprehensive, if not thorough, with equal part flexible and constricting guidelines. With a plethora of colour to choose, it's often vital to know when to adapt and when to stay the course.
eBay's certified refurbished

technology hub creates a retail space that is easy on the environment as well as your wallet during these COVID-laden days. The refurb hub allows greater room for personal budgets during those desperate furloughed months, while still maintaining an exceptional level of product standard.
Thus,

eBay North America

wanted a

social media campaign

that aims to 'cut through the noise' and educate the public on the benefits of buying certified refurbished products. The concept I created won the pitch for the business and was developed further by the Creative Director and North American design team. The concept is based around the ease of messaging through

memes

, maintaining the colourful and playful tone of voice, while having a firm tagline to help realise your positioning. The simplified message:

Rethink new. Choose refurb.
The campaign garnered a successful initial launch period and allowed the campaign to prosper toward the successive campaign stages before the launch of the Certified Refurb Hub around the Christmas period. These subsequent campaigns highlighted the quality assurance of refurbished products and the need for upcycled retail in today's climate.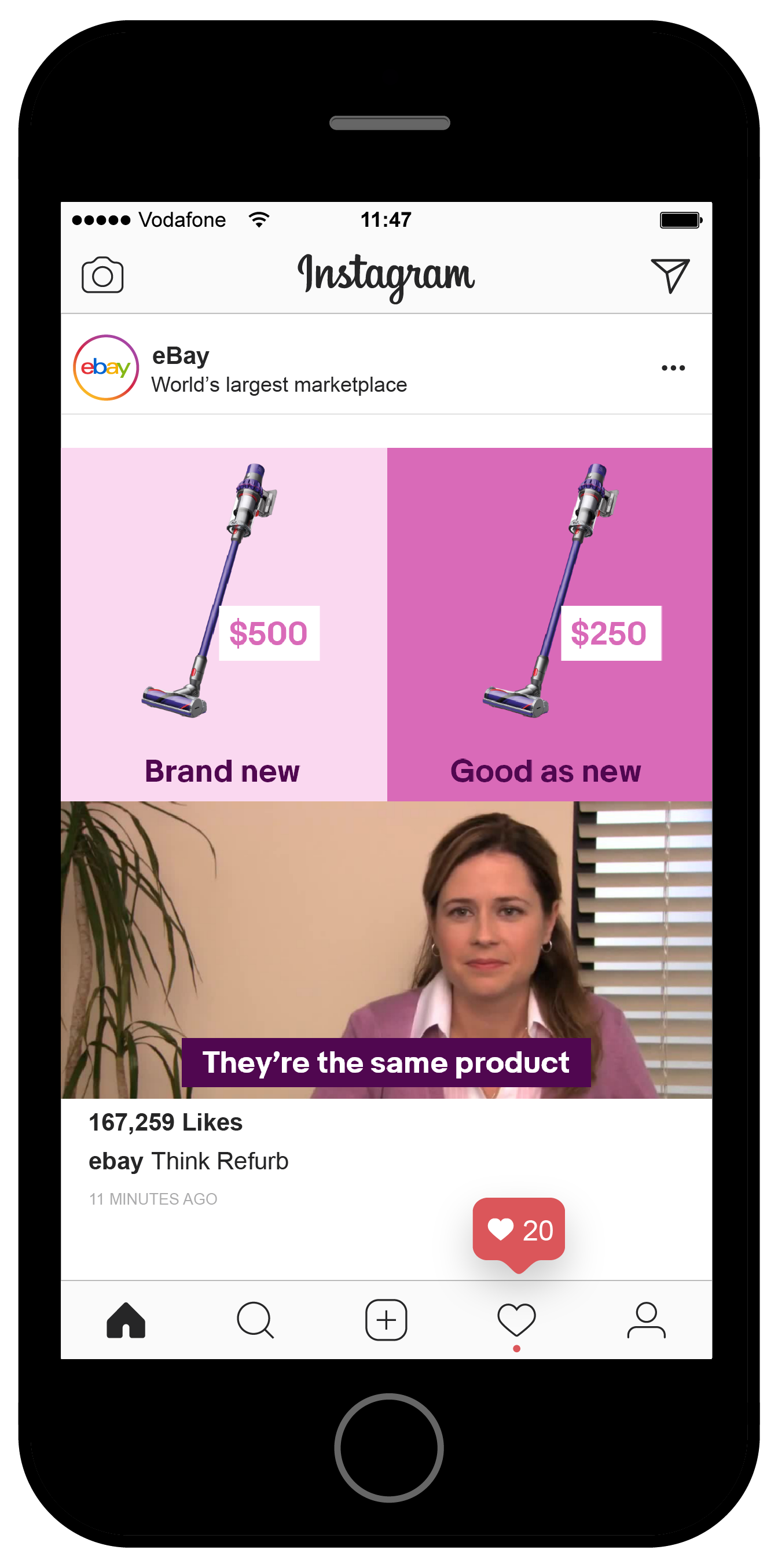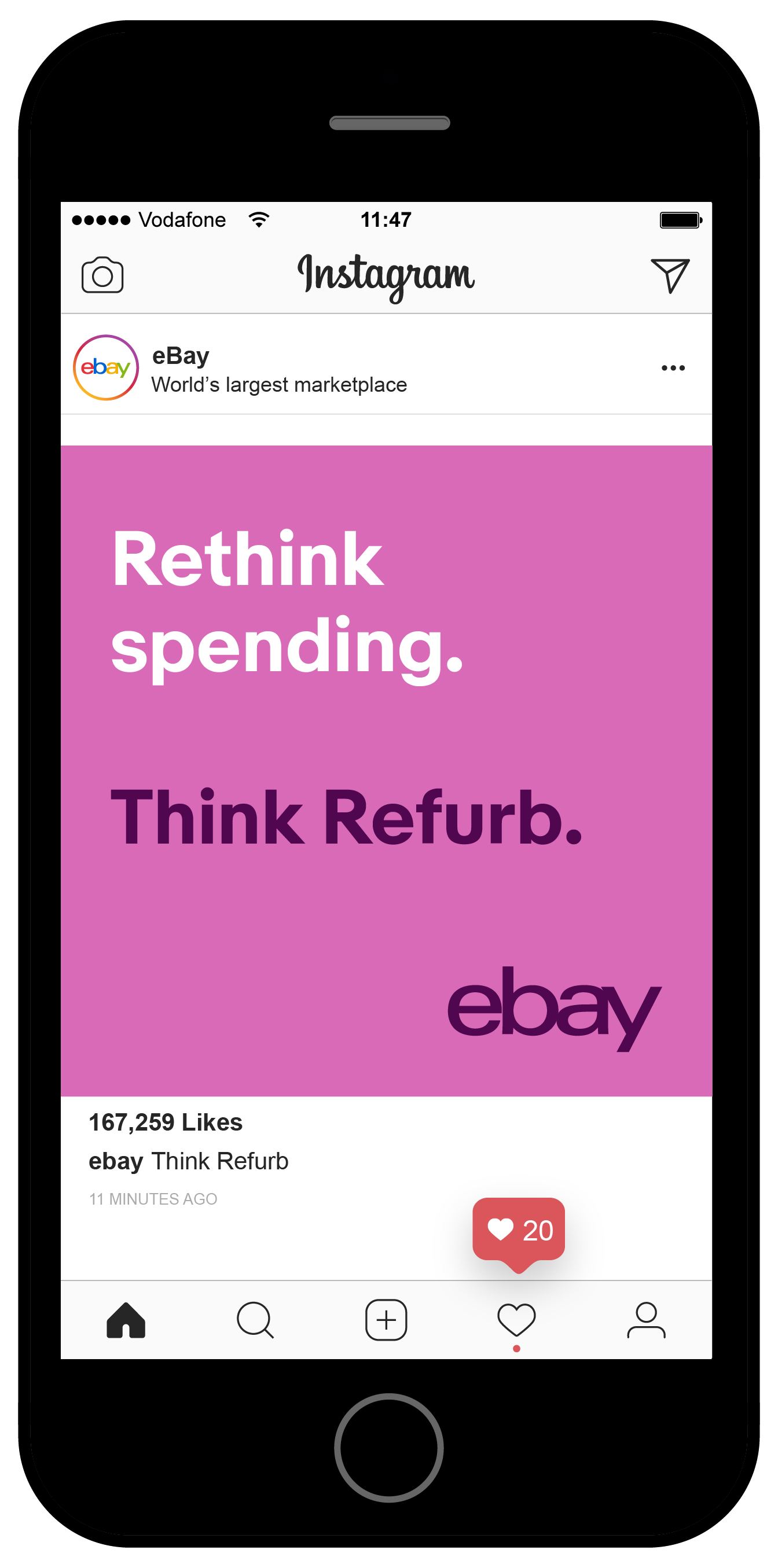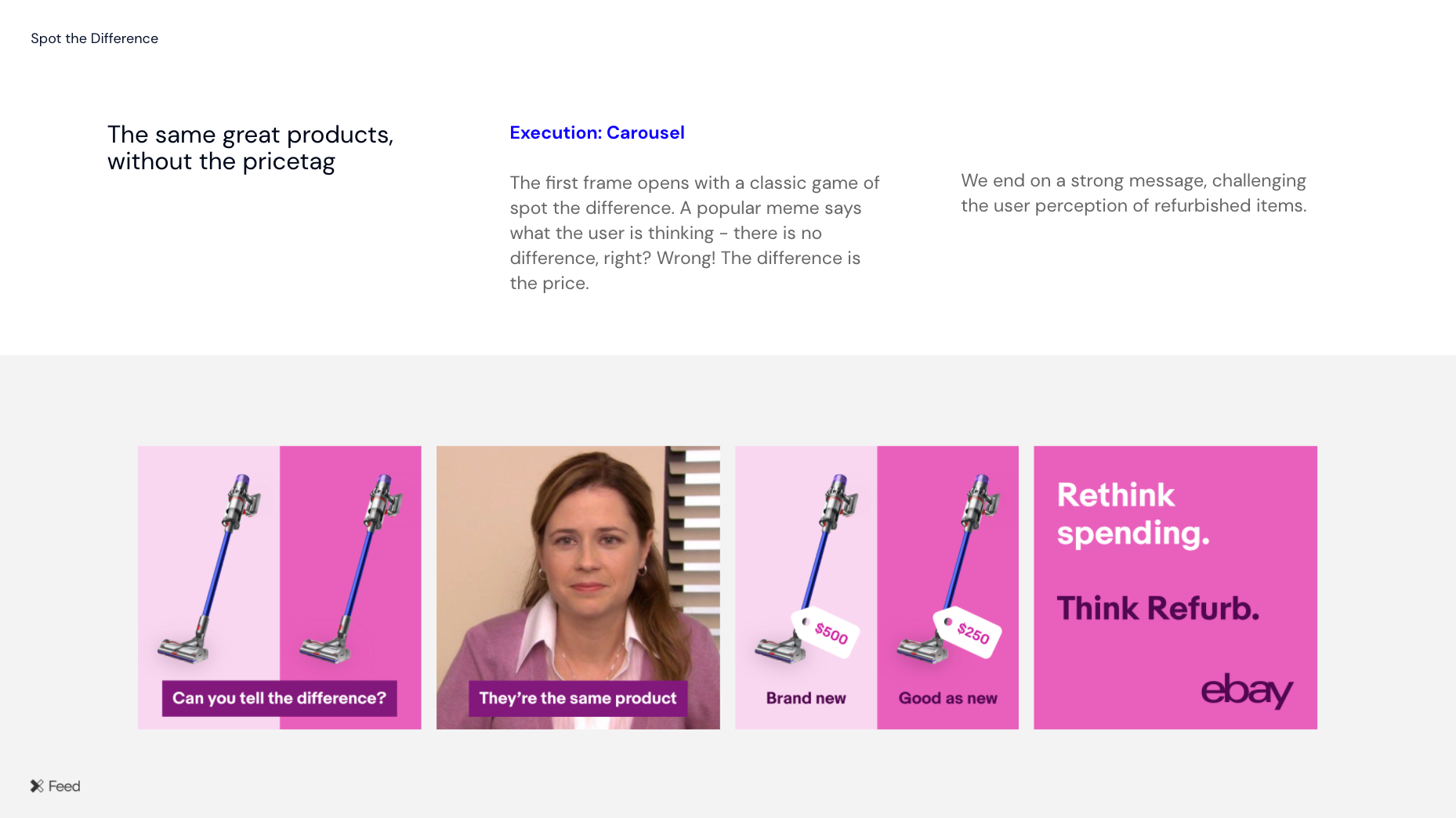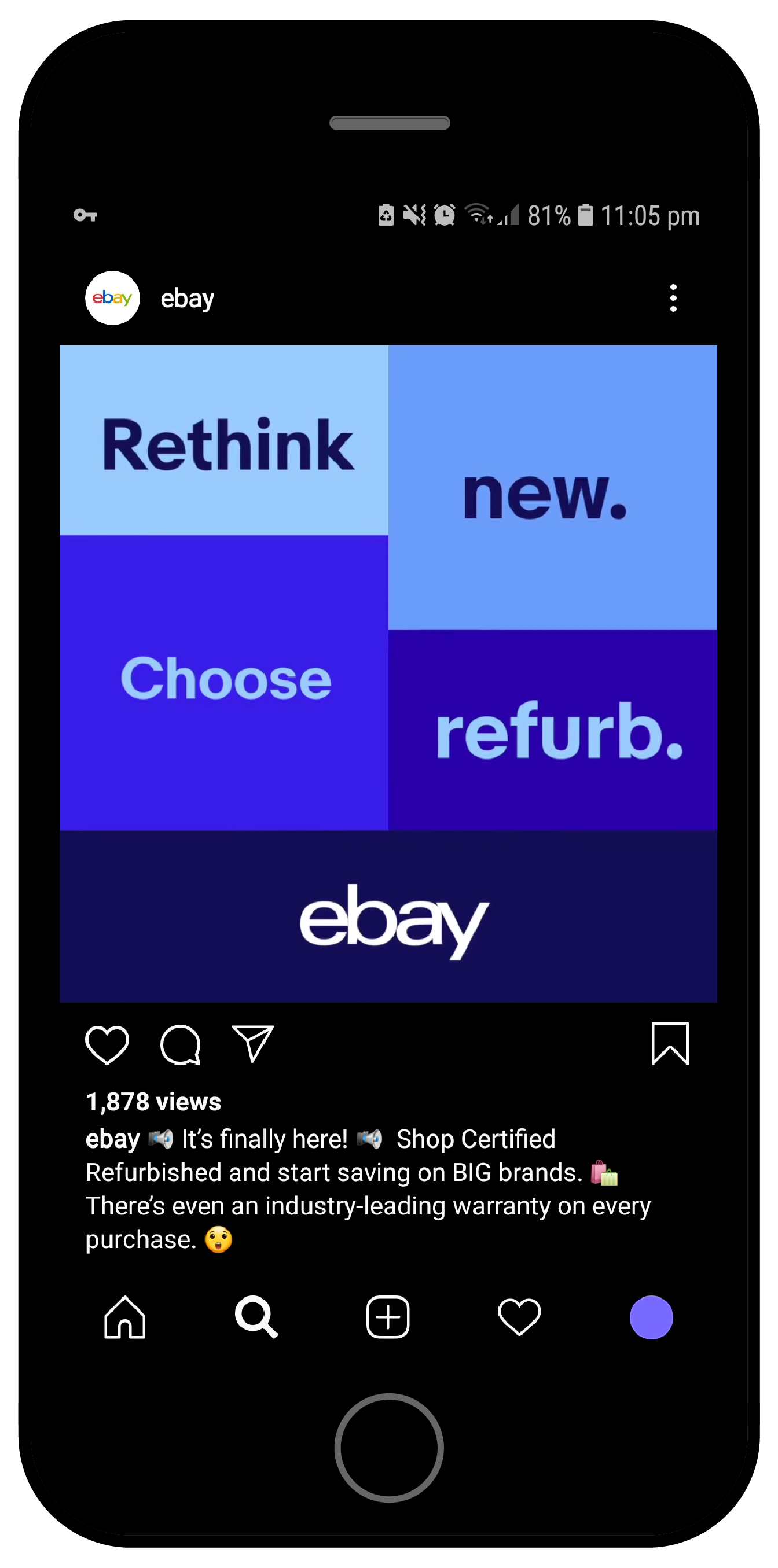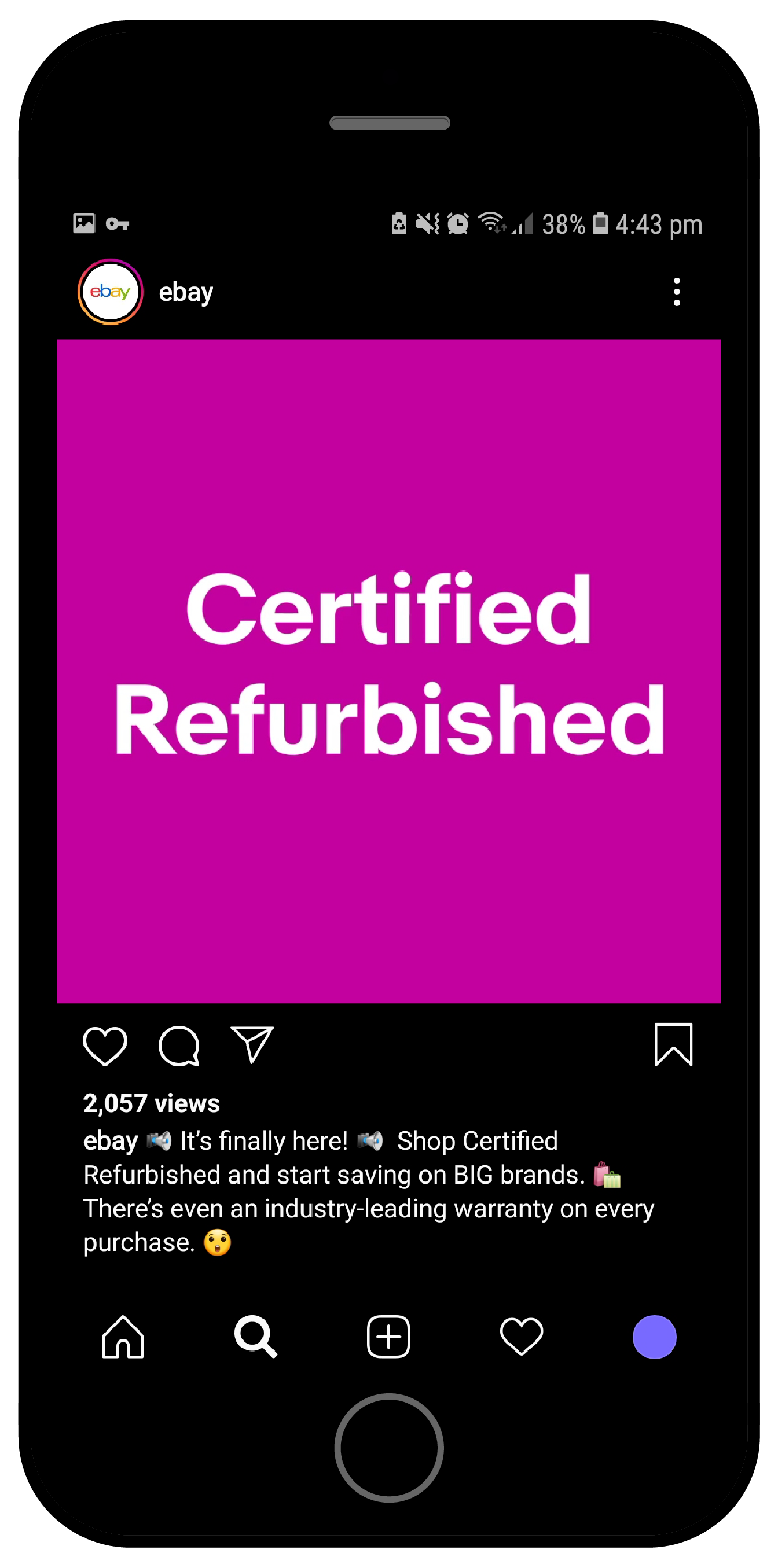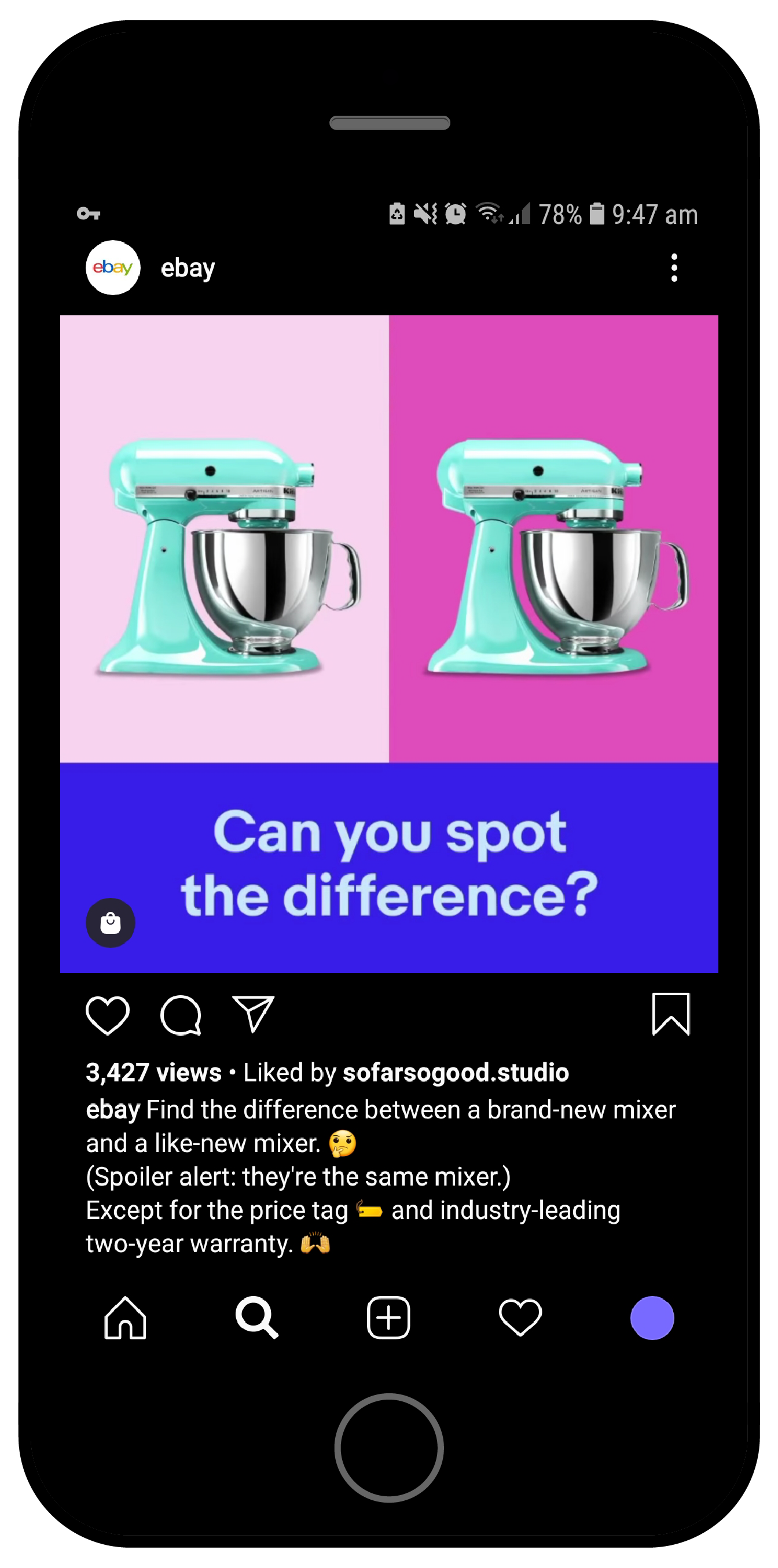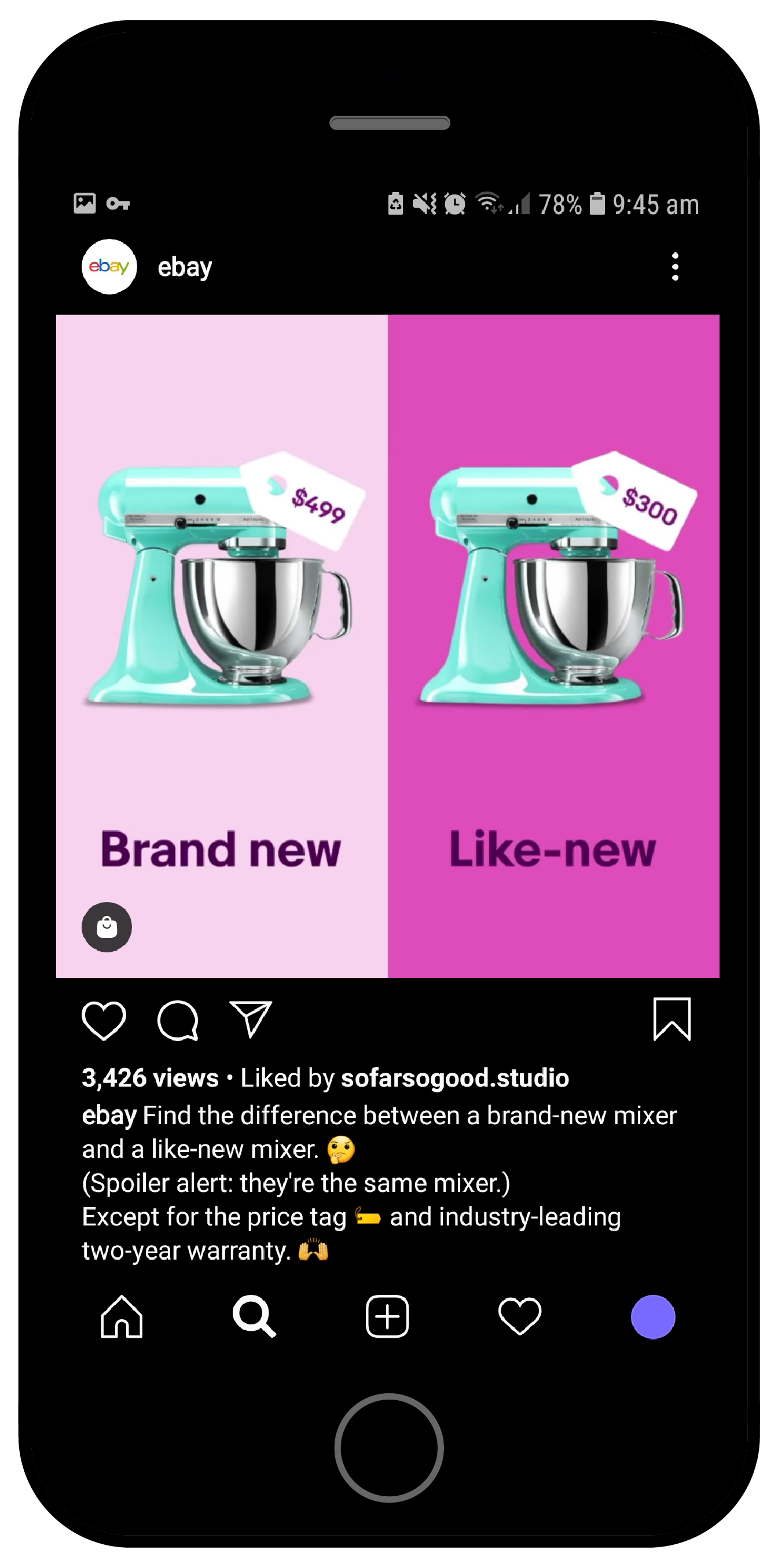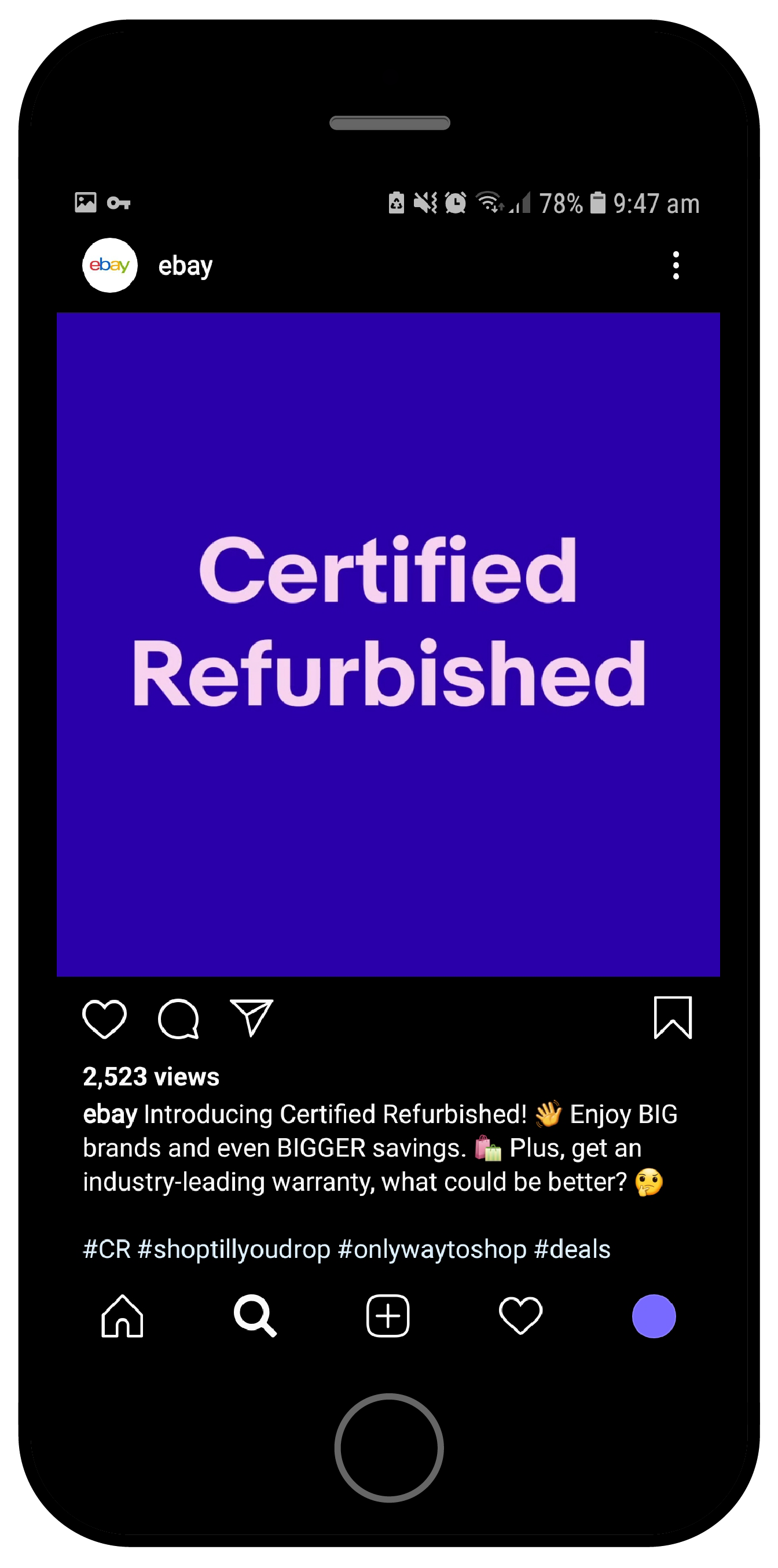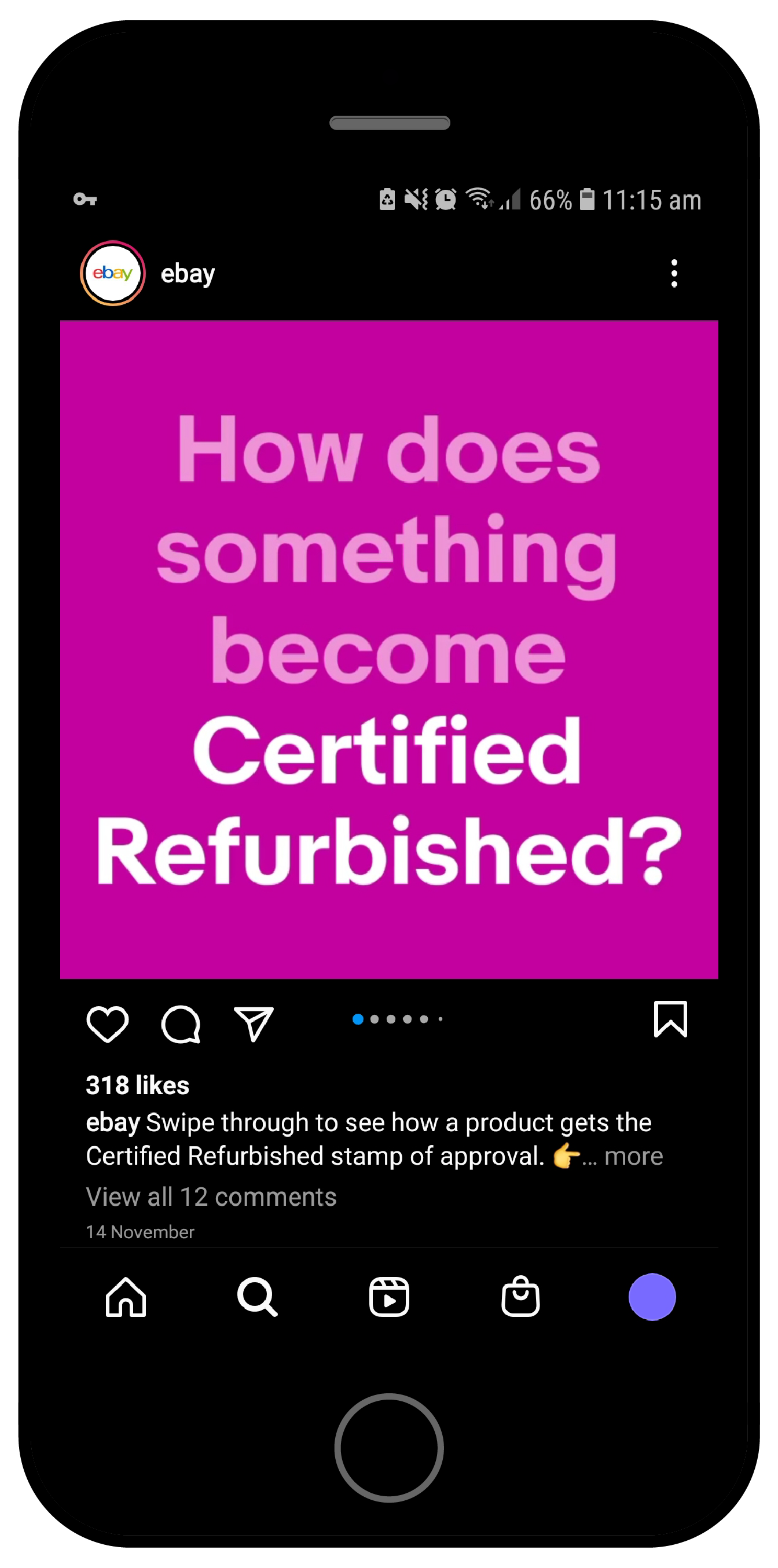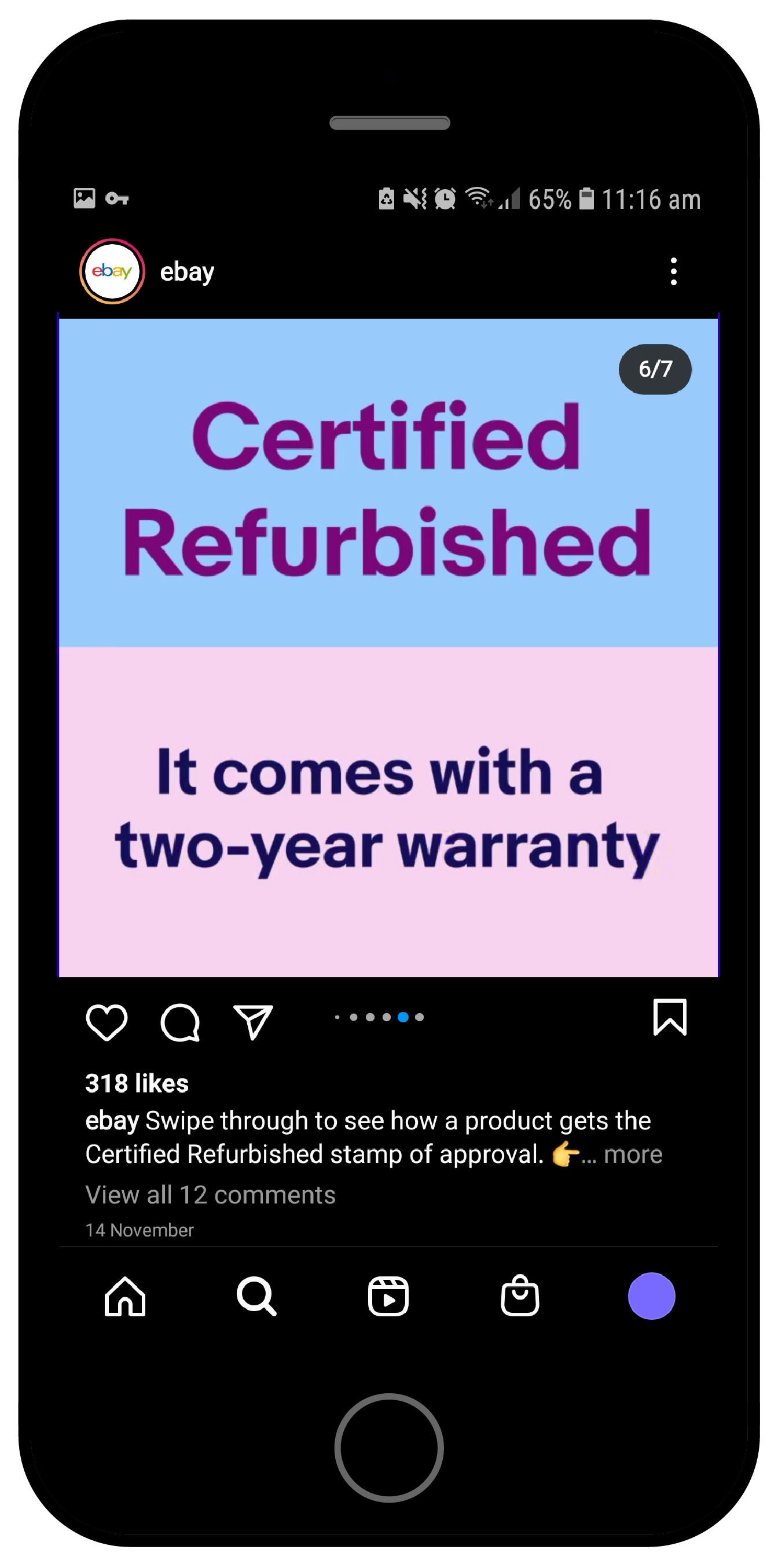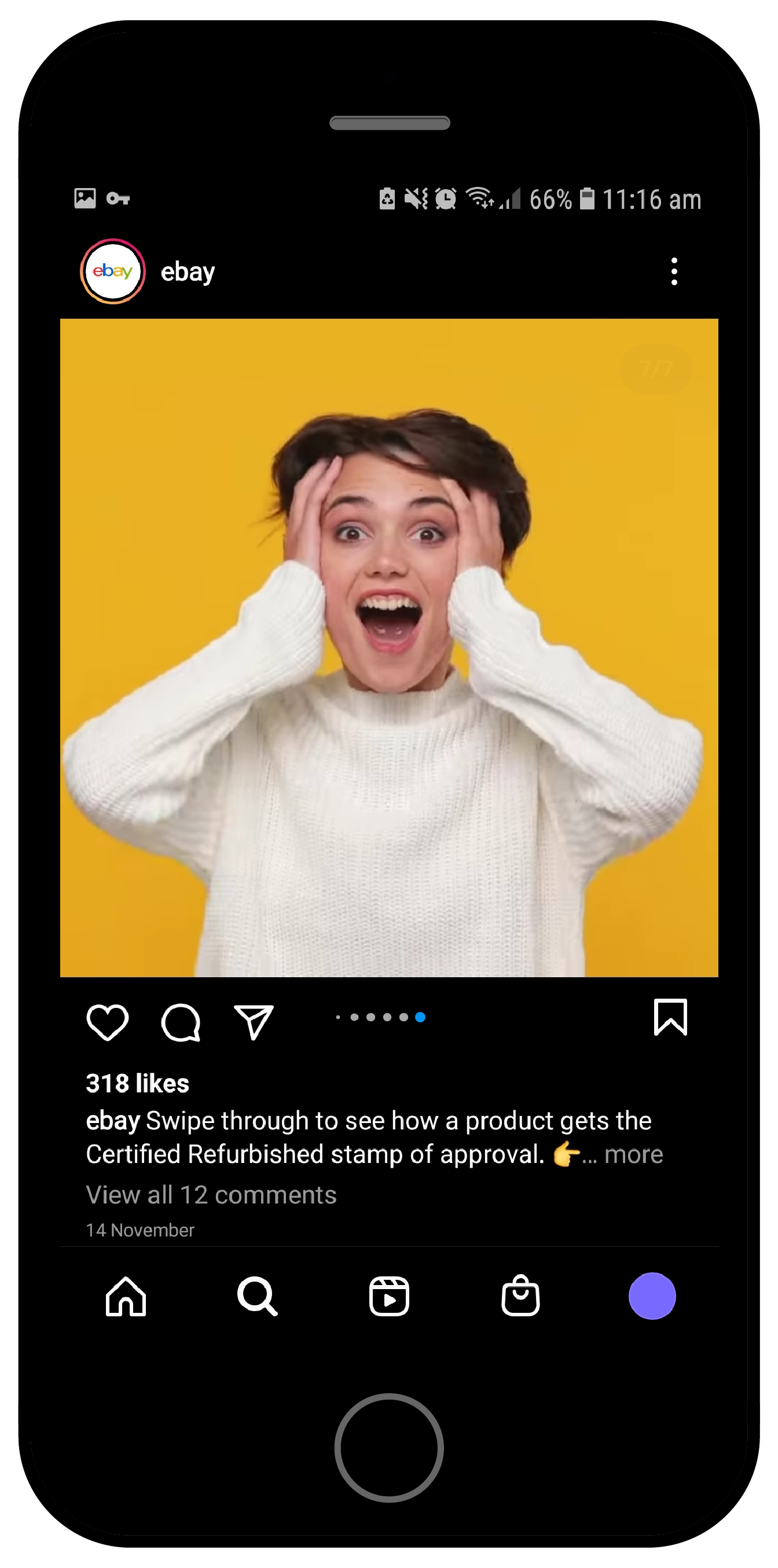 Banners, banners, banners, banners rockin' everywhere!

The additional digital marketing campaigns delivered during this period are consistently colourful whilst adhering to a strict colour palette within the designated retail period and often linked to a broader existing campaign, such as Black Friday or Christmas. You probably would've some across them at some stage throughout the eBay website, so I won't bombard you with them all over again.